About The Montessori at Trinity Oaks
The Montessori at Trinity Oaks was founded in October 2014 by Anisha and Pratik Patel with the mission to open young minds, instill curiosity, and inspire passion for lifelong learning by providing an authentic Montessori experience for children and their parents. With experienced lead teachers who have earned American Montessori Society (AMS) credentials and a passionate and dedicated support staff, The Montessori at Trinity Oaks provides a joyous, secure learning environment for young children from 2 to 6 years old.
"Montessori education has been a big part of my life," explains Anisha Patel, originally from Michigan and co-owner of The Montessori at Trinity Oaks. "I attended Montessori from the age of 3 to 6, as did my younger brother and sister. My own two children have also experienced a Montessori education."
Anisha saw first hand how a Montessori education inspires a "love to learn," in her siblings and herself.  Both Anisha and her sister earned Doctor of Pharmacy degrees, and their brother became a physician.  She says, "At a young age we were allowed to explore and learn at our own pace with Montessori materials. We each developed a lifelong love for learning, which carried over to our future education."
"When my husband, Pratik, and I enrolled our own children in a Montessori school, I fell in love with Montessori once again — I could see before my eyes how our children were blossoming with a Montessori education."
Personal success with Montessori education led Anisha and her husband, Pratik Patel, to open a Montessori school of their own. They want to share the wisdom of Dr. Maria Montessori and her excellent teaching methods, materials, and style of learning. The Patel's believe a Montessori education not only develops a strong early education foundation but creates within each child a desire, passion, and love to learn.
"I know it's hard for parents to leave their child with someone else while they have to go to work or be somewhere else," explains Anisha. "It is important to us that parents feel very comfortable and at ease doing so at our school. To be entrusted with someone else's child means to us that a parent knows their child will be respected, listened to, and cared for. It means parents have faith in us to care for their children and provide an excellent education for them, and that is the most important thing."
The Montessori at Trinity Oaks opened Summer 2015 and is located near the intersection of Tamarind and Trinity Blvd, behind the Trinity Oaks Shopping Plaza, at 9941 Trinity Blvd in Trinity, FL. The school is now enrolling and provides a specialized curriculum based on the Montessori Method for Pre-Primary and Kindergarten age children (3 to 6 years). The School also offers a Young Children's Program (2 to 3 years). The Montessori at Trinity Oaks has been architecturally designed with the children's needs in mind and provides a secure environment that allows the personal growth of each child. Consistent with our vision and mission, we want to help each child reach his or her full potential in all areas of life. Our school is dedicated to the Montessori philosophy and method of education. A child attending The Montessori at Trinity Oaks will be exposed to a method which facilitates the growth of inner discipline and complex reasoning skills.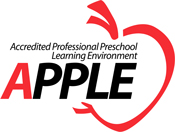 The Montessori at Trinity Oaks is a Accredited Professional Preschool Learning Environment (APPLE).